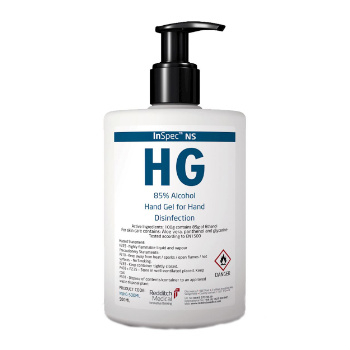 Alcohol Hand Sanitising Gel - 85% Ethanol
This hand sanitising gel provides anti-bacterial effectiveness for hygienic disinfection of physically clean hands. 500ml pump bottle of 85% Ethanol moisturising alcohol hand gel contains added aloe vera gel and glycerine to leave hands soft and moisturised. Complies with UK government requirements for infection control programmes in Hospitals, Nursing Homes, Emergency Services, Food Area, Schools Nurseries, etc. Tested against EN 1276 and EN 1500, making it ideal for use during virus outbreaks.
Contianes every 100g of sanitiser contains 85g ethanol.
Effective against Coronavirus (COVID-19) outbreak.
FEATURES:
85% Ethanol (v/v)
Contains aloe vera, panthenol and glycerine for skin care
85% Ethanol gives this hand gel a high efficacy
Suitable for use against both bacteria and viruses
Made in UK