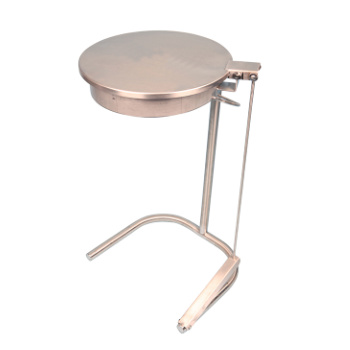 Stainless Steel Pedal Bin
Free standing pedal bin manufactured from grade 304 stainless steel. Complete with bag clamping band and foot operated pedal. Suitable for hygienic waste disposal in cleanrooms, laboratories and other clean environments. One size available.
External Dimensions = 500mm (L) x 400mm (W) x 800mm (H)
Internal Diameter = 350mm
Click HERE to buy spare waste sacks.
FEATURES:
304 Grade Stainless Steel (also available in 316 grade stainless steel - please enquire).
Free standing
Foot operated pedal
Bag clamping band
Buy spare bags here:Clear Refuse Sacks
DELIVERY:
Please note that the lead time can vary on this item. Usually, the lead time will be 5-7 working days from approval of the technical drawing, but during busy periods manufacturing can take longer. Please contact us to confirm the lead time for your specific order.