Cleanroom Supplies Loyalty Reward Program
YOU AS OUR CUSTOMER ARE IMPORTANT

- YOUR SATISFACTION IS ALWAYS OUR PRIOITY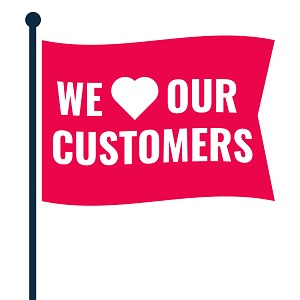 Without your loyalty and support our business would not have grown to be the leading supplier for contamination control in the United Kingdom that it is today.
We very much appreciate your business.
So, to say Thank You for your loyalty, from May 2018 we are re-instating our Customer Rewards programme*
EARN REWARDS EACH TIME YOU ORDER ONLINE
Every order you now place on-line will earn loyalty points. No need to sign-up. If you order online your account will automatically start to earn loyalty points. For every whole £1 spent you earn one point. Simply SIGN IN to your account and you can see how many points are accruing.
YOUR CHOICE OF REWARD
We give you the choice. We understand that some organisations have strict rules on incentives, so we want to ensure that no customer misses out from the rewards.
• Cash In Your Points Towards Discount On Your Next Order
• High Street Voucher Dispatched To Your Chosen Address
• We Will Contribute Value Of Points To Your Chosen Charity
Each point is worth £0.01 cash equivalent value.
HOW TO CLAIM YOUR REWARDS
SIGN IN to your online account and check how many points you have. Click on the CLAIM POINTS link and complete the form. You can include on this form how you wish to receive delivery of your rewards. We will then adjust your points and send your chosen reward. Simple.
If you already know what you want to claim, go straight to the claim form here: CLAIM REWARD NOW
We are sorry, but we can no longer carry loyalty points forward to the next calender year. So that you do not miss out, please log your claim before 31st December. After this, loyalty points will be reset to zero.

*Terms & conditions apply: All points are earned on the net purchase value only. Net purchase exclude VAT, carriage costs and discounts. We do not normally allow points to be claimned from customers who have a pre-arranged discount structure. There is no cash alternative. We reserve the right to withdraw or alter this offer at any time without prior notice. Please see our privacy policy regarding the collation of information. Minimum cash-in value for discount on next orders is £5.00 Minimum cash in value for Vouchers is £10.00 and in multiples of £10.00 Vouchers are issued by an external company and Cleanroom Supplies Ltd cannot be held responsible for any failures or issues encountered whilst waiting delivery or in the use of these vouchers.
If you have any further questions about our service or the products we carry, please don't hesitate to get in touch.