Optimum Protection™ brand logo Reflects Cleanroom Supplies core values - How So?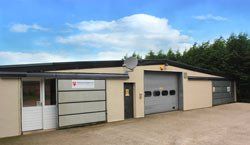 OPTIMUM Protection™ disposable protective garments compare favourably for protection and prevention of contamination with Tyvek™ coveralls, the recognised market leader. (Tyvek™ is a trademark of DuPont.)
Not only do Optimum disposable coveralls meet the same standards, providing Type 5 & 6, Category 3 protection - they are also available for significantly less cost.
Many customers tell us that they buy Tyvek™ or 3M™, because the brand is known and they trust its reputation, and at Cleanroom Supplies we absolutely understand that.
However, as budgets become ever tighter, why pay extra for something when Optimum Protection™ offers a high quality alternative and a full range of coveralls and disposable protective garments?
We have found that our customers who switch to Optimum Protection™, they very rarely switch back. And, with Optimum Protection™, it's no longer necessary to break the bank as you provide quality disposable protective garments for your operatives and staff.
We supply high-quality products to businesses in a wide range of industries, from Cleanrooms to Hospitals through Universities, laboratories as well as construction and the food industry. In fact anywhere where contamination control is a requirement.
We believe OPTIMUM Protection is the best-kept secret in these industries. Why?
One good reason is that Cleanroom Supplies is perfectly positioned to understand your needs because for many years, our founding managing director worked as a design and project engineer within the cleanroom industry, being responsible from concept to validation for many complex projects.
In the construction sector, there are high end, high cost providers where value for money is not a priority. There are also low end, low cost providers where often quality is jeopardised by inferior materials.
This is also true when it comes to cleanroom disposable and contamination control supplies. There are other suppliers who each offer some of our services, but we believe that we provide the best combination of service with the highest reliability, quality and at a realistic price point. Many suppliers of this kind are `box shifters' - with very little industry experience and knowledge.
Our aim is to achieve the optimum balance of quality at a sustainable cost. We work extremely hard to optimise products and services to provide value for money to you, our customer.
How is this reflected in our Optimum Protection™ logo and what does it represent?
What does Cleanroom Supplies Optimum Protection™ Logo Represent?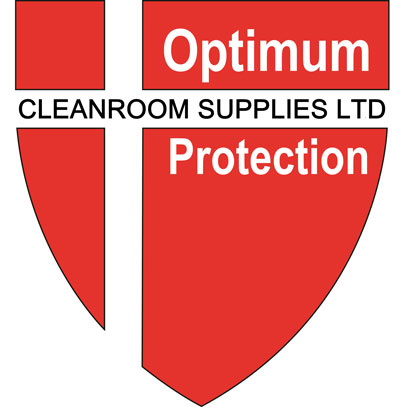 By now you probably recognise the Optimum Protection™ logo. Our Optimum Protection brand appears on all of our quality products. We would like you to understand the thought processes behind the design of our logo:

The logo is a red shield. When you think of a shield, you think of defence and protection. This is exactly what many of our products are designed to do. Protect the user from the environment and protect your product from human contamination.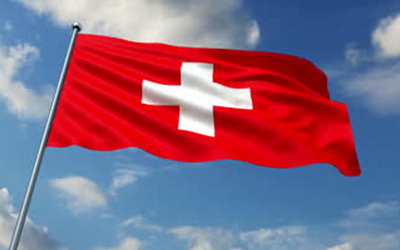 The red and white colours perhaps remind you of the Swiss flag, a white cross on a red background. When people see the swiss symbol - they often associate this with a high standard of quality and service.
Or perhaps there it remids you of the Swiss Army Knife - another symbol of quality products.
When we first presented our logo for Trademark, the cross was much closer to the design of the Swiss flag. The Intellectual Property Office advised that it would not be possible to trademark this as it too closely represented a nation symbol, which of course are protected. So, we made a minor change and shifted the cross, off centre - not too much of a compromise!
The text is self explanatory really - our Company name, Cleanroom Supplies Ltd and our Brand Optimum Protection™.
As previously explained, we feel that the brand Optimum Protection™ suitably describes our core values - wanting to provide you the Optimum Protection at the Optimum price, without sacrificing quality.
Incidentally, these core values apply to our attitude to customer service too.
We understand your needs - and your budget.
We understand that there are prominent large brand names out there - however, we feel that we have found the Optimum solution that also respects your budget.
Why not try our Optimum Protection™ coveralls, which satisfy all the same requirements as the prominent brands, but with added features - and certainly a more sensible price point.
Or, why not try our high-quality disposable laboratory coats - again a high quality product with added comfort features. Many of our customer say they prefer this product to Tyvek alternatives - and it is not just the price they talk about. It is also the comfort and breathability, important factors for your staff.
Then there is our full range of Optimum Protection™ shoe covers where we offer superior quality materials (making them last longer, reducing costs) and size options as well as options on anti-slip shoe and boot covers.
Don't Compromise on Quality - We Don't!
Your work is too important to jeopardise with substandard materials, overstretched budgets, and uninformed speculation. We know that a cleanroom or controlled environment cannot afford to take risks with sub-standard products. See how we are striving to improve quality: Cleanroom Supplies Quality System
So, add our expert advice to your own knowledge and make sure you have what you need, when you need it - and choose Optimum Protection™ every time.