Recycle with Cleanroom Supplies
PLASTIC WASTE IS ONE OF MANY THINGS THAT CAN BE DAMAGING TO OUR ENVIRONMENT.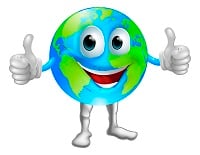 We have heard a lot in the media recently about the damage to our planet as a result of single use plastics in our oceans, and rightly so.
However, did you know that plastic is less environmentally damaging IF IT IS MANAGED RESPONSIBLY.
The simple fact is that plastics should not be reaching our waterways and oceans.
Contrary to what the media portrays, most plastics are recyclable. Part of the problem is that some plastics are not as profitable to recycle and there is an underinvestment in recycling technology and facilities.
In our modern world, we cannot eradicate all plastics - but we can all do our part in handling them after use in a responsible way. Many products used to provide personal and product protection do contain plastics and they are necessary in order to provide the necessary protection. Due to the nature of some PPE, it is not safe to re-use, so many items of protective clothing for industry are disposable for this very reason.
To learn more about our research on this subject, visit our BLOG on the subject, or download our REPORT.
Therefore, for 2020, Cleanroom Supplies has introduced a Recycling Service for our customers. You can be confident that used garments returned to us, will be handed responsibly with full audit trail.
MUCH MORE THAN JUST A RECYCLING SERVICE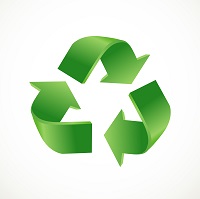 Cleanroom Supplies offer this FREE* service to our customers. We offer this service at no cost benefit to ourselves!
However, it is far more than a recycling service for your disposables. What we offer is a Total Waste Management Service with Social Value. What does that mean ?
We have carefully selected our recycling partner. In addition to the environmental and economic benefits of recycling your PPE, your support will also create tangible social impact through supporting a Charity Program adding Social Value too. This program is changing lives for individuals , families and communities whilst reducing the burden on tax payers. This added social value was a significant factor in selecting our recycling partner.
And of course, it means that we are all doing as much as we can to preserve our beautiful planet for future generations.
SIGN UP HERE
If you are ready to sign up for our FREE* Total Waste Management service - simply sign up here: SIGN UP NOW
ALREADY SIGNED UP ?
If you are already signed up and wish to arrange a collection, simply click here: ARRANGE COLLECTION NOW
*Terms & conditions apply:
If you have any further questions about our service or the products we carry, please don't hesitate to get in touch.