University Customer Information.
Cleanroom Supplies has developed a number of working relationships with university departments throughout the UK.
We're experienced in supporting procurement departments and academic department heads looking to outfit or restock their facilities, as well as many on-campus research facilities and companies that operate independently.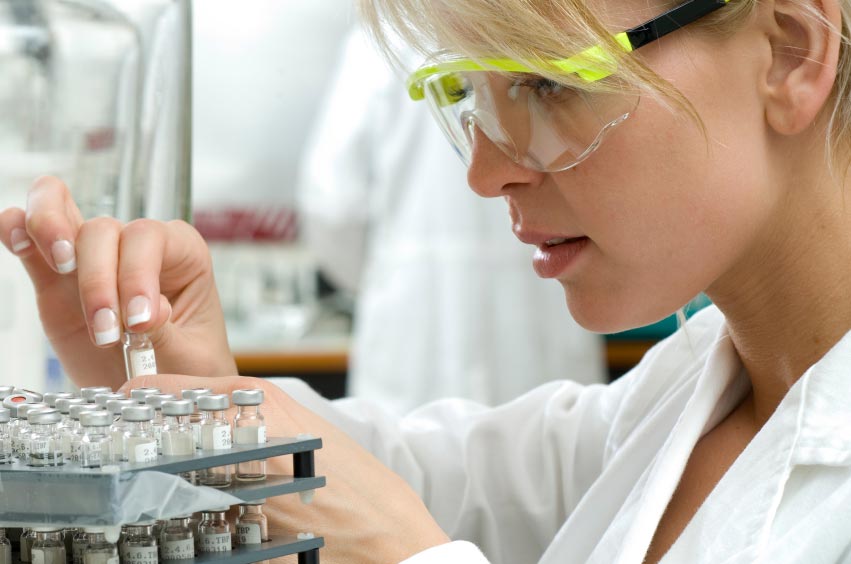 A Budget Conscious Department Is an Effective Department
Managing the department budget is always a challenge, but failing to properly outfit and equip your facilities isn't an option – and nor is using substandard equipment.

At Cleanroom Supplies we choose our stocks on the quality of the product. While we do carry brands like 3M and Tyvek, we recognise that the price point on these items is high, and we ensure that the lower-priced alternatives we offer don't involve sacrificing quality.

This is one of the reasons that we're strong supporters of the Optimum Protections brand, with comparable or even better performance at a price point that's right for our customers.

Our selection guides and lab reports, along with technical sheets for each product, are freely available to help you make an informed decision.
Departments We Serve
We already work with major universities up and down the country and you may even find that another department in your institution has been working with us for some time.

We see most of our university business from the following departments:
Forensic Science & Criminology
Chemistry
Nano Technology
Physics
Archaeology
Biology
Biochemistry/Biotechnology
Pharmacology
Genetics
Stem Cell Research
Medicine
Materials Science
On-Campus Technology Firms
We can also advise and assist with the selection and supply of both sterile and non-sterile disinfectants.
For more information on how Cleanroom Supplies can support your Laboratory - Click Here
Due to recent EU BPR regulation changes - it is important that your university cleanroom facilities comply with the latest standards and legislation. Alcohol sprays and wipes are widly used and are effective as anti-bacterial disinfectants. Many cleanrooms are using alcohol spray and/or wipes but do not employ a sporicidal in their aseptic transfer processes. However, alcohol disinfection is ineffective against a large percentage of spores.
The MHRA recognises this and requests the use of a sporicide as part of transfer disinfection standard operating procedure (SOP). This is mandatory for MHRA regulated facilites - and certainly recommended in any case! The MHRA statement reads "Before transfer to the manufacturing room, a sanitization step using a spray and wipe techniques including a sporicidal agent designed to inactivate bacterial and fungal spores must be carried out."

Another recent report, this one from the NHS Pharmaceutical Micro Protocols Group, requires all NHS aseptic units to incorporate sporicidal disinfection in their aseptic transfer process. They state that a minimum sporicidal efficacy should be greater than a 2 Log reduction within 2 minutes.
The NHS Pharmaceutical Micro Protocols Group, also highlighted that although spraying is an effective delivery method – best practice recommends the use of impregnated wipes to limit health and safety corrosion effects.
Consult the product's Safety Data Sheet and ensure the correct Personal Protective Equipment (PPE) is worn. Irrespective of what delivery method is used - PPE would include appropriate respiratory protection, eye protection and disposable gloves. It is important that the glove breakthrough data of your cleanroom disposable gloves is studied to ensure that they are resistant to alcohol and chemicals within the disinfectants.
For more advice on the BPR biocide selection visit our Sterile Biocide and Sporicide Selection page.
How We Can Help
We have seen high demand for a number of our products, including:
We also stock a wide range of other products that may or may not be useful to your department.
Why Cleanroom Supplies?
Over the course of an academic year there are a number of points where a department's stocks of disposables will be in higher demand – and while some of these are easy to anticipate, some will arise unpredictably.
We work to process and ship orders efficiently, supplying needed items in bulk at low prices. When you need products we stock in short order, we come through, and we're always working to make sure the products we offer are the best available.
We know how important managing your department's budget can be. You can rely on Cleanroom Supplies to get you top quality equipment and disposables, with a short turnaround time, and without putting excess strain on your finances.