Join Our Referral Programme - And Earn Rewards.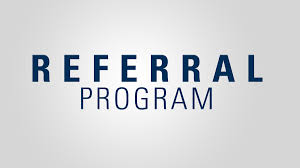 We at Cleanroom Supplies like to share good things with our customers.
It doesn't matter how awesome your product or service is, the majority of people will never recommend it unless they are prompted. Don't take this as an insult - we appreciate that you are very busy, and are distracted, taking care of your own day to day problems.
However, if you are happy with our products and services, then why not share in our Referral Programme. We promise, it will only take a minute of your time.
What's In It For You?
Of course, we are more than happy to reward you for making that effort. We will contact you by email as soon as your colleague or associate signs up to our Monthly Newsletter. Your colleague too will receive a discount code for their first order.
Can you think of anybody within your organisation or industry who would like to know more about Cleanroom Supplies?
Simply click below and complete the form, it will only take you a minute to complete.
Thank you once again - have a great day.
Best Regards
Cleanroom Supplies Team