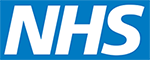 Reduce Costs in Your NHS Departments
Disposable Protective Clothing, Specialist Disinfection and Contamination Control
Cleanroom Supplies is always ready to supply your NHS departments with our extensive range of quality, disposable protective garments, contamination control products and BPR compliant disinfectants.
In addition to UK Next Day delivery on most products, we also offer up to 30% discount on our website prices for our NHS customers.
NHS Sterile Transfer Protocol
While alcohol sprays and wipes are effective anti-bacterial disinfectants, the MHRA requests the use of sporicide as part of transfer disinfection standard operating procedure (SOP). This is mandatory for Specials manufacture (and recommended in any case!) The MHRA statement reads "Before transfer to the manufacturing room, a sanitization step using a spray and wipe techniques including a sporicidal agent designed to inactivate bacterial and fungal spores must be carried out."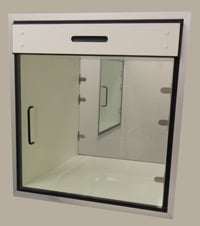 We have seen greater discussion on the topic of sporicides, relating to the NHS sterile aseptic transfer process. Many cleanrooms were using alcohol spray and/or wipes but didn't employ a sporicidal in their aseptic transfer processes. However, alcohol disinfection is ineffective against a large percentage of spores. (Refer to our Alcohol Disinfection Guide)
Another recent report, this one from the NHS Pharmaceutical Micro Protocols Group, requires all NHS aseptic units to incorporate sporicidal disinfection in their aseptic transfer process. They state that a minimum sporicidal efficacy should be greater than a 2 Log reduction within 2 minutes.
The NHS Pharmaceutical Micro Protocols Group, also highlighted that although spraying is an effective delivery method, best practice recommends the use of impregnated wipes to limit health and safety corrosion effects.
Consult the product's Safety Data Sheet and ensure the correct Personal Protective Equipment (PPE) is worn. Irrespective of what delivery method is used - PPE would include appropriate respiratory protection, eye protection and disposable gloves. It is important that the glove breakthrough data of your cleanroom disposable gloves is studied to ensure that they are resistant to alcohol and chemicals within the disinfectants.
For more advice on the BPR biocide selection visit our Sterile Biocide and Sporicide Selection page.
It Doesn't Need to Be Price vs. Quality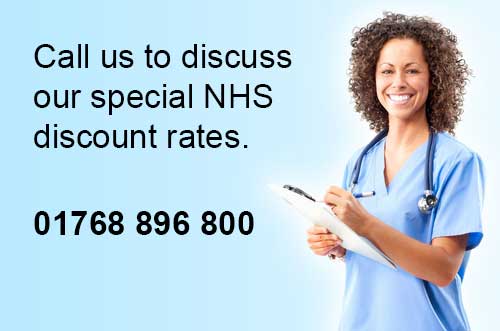 As many procurement officers and departmental managers already know, the NHS Supply Chain portal, while excellent in many areas, is often not the most cost effective way to outfit and provide consumables for a specialist department with MHRA approved products and other specialist contamination control products.
Disposable protective clothing brands like 3M, Tyvek, and others are commonly seen in use in the NHS as the brands are proven and dependable, but their price point can be significantly above some of their competitors in the field.
Here at Cleanroom Supplies we recommend the Optimum Protection brand in many applications, as it offers comparable or better performance than many prominent brands at a much lower price point.

The same is true with specialist BPR compliant disinfectants and sterile biocides. Brands such as Ecolab Klercide are commonly used. However, our stock of AGMA and Crystel non-sterile and sterile biocides are fully compliant, high efficacy and at a highly competitive price point. (You can find lab reports on the efficacy of many of these products in our technical section.)
In addition, you will find that along with our additional NHS Discount we offer, UK next day delivery, and the quality products and service we provide - Cleanroom Supplies products are very popular.
Departments We Serve
We daily dispatch orders destined for the following departments in many hospitals:
Pharmacy
Radiopharmacy/Pharmacy Aseptic Manufacturing Suite
Oncology
Hospital Sterilisation & Decontamination Unit (HSDU)
Assisted Conception Unit (ACU)
Many other specialist departments could benefit from our catalogue.
What Quality Products Do We Stock?
We've found there to be particularly high demand for:
We also stock a wide range of other products that may or may well be useful to your hospital or department.

Why Cleanroom Supplies?
Orders are processed efficiently and in most cases Next Day delivery is available. We are happy to talk to you about bulk orders or standing orders.
Cleanroom Supplies fully appreciates how important high quality products are in our industry - so we do the extra work to make sure that what we offer performs when needed. We also appreciate that budgets in the modern NHS are always tight and that sometimes supplies are needed quickly. You can rely on us to give you the support your department needs.
For more information on our NHS Discounts, please call us on 01768 896 800 to discuss. We're looking forward to hearing from you.