Disposable Clothing and Disinfection for Food Processing & Manufacture
Food safety and hygeine is critical during processing and manufacture. Negligence can have serious public health consequences. We stock a wide range of products which comply with the BCR Global Standard for Food Safety, the Food Safety Act 1990 and adhere to the guidelines laid down by the Food Standards Agency related to that Act. As Contamination Control specialists we are well placed to support the Food Processing and Food Production industry. Cleanroom Supplies products are high quality and are available off the shelf for Free Next Day UK delivery.
Consider 7 Good Reasons to trust Cleanroom Supplies
Disposable Attire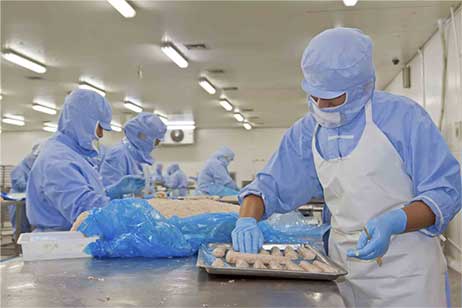 Our multi-coloured garments were designed with the colour-coding used in food preparation and processing in mind, allowing supervisors to clearly identify different teams, and visitors, at a glance.
We also supply sterile and non-sterile disposable gloves (and glove dispensers) as well as hair nets, plastic sleeve covers and beard snoods.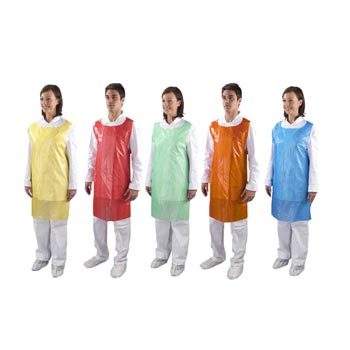 We also stock a wide range of food hygiene safe disinfectant wipes, available for Next Day UK delivery. We can also cater for all of your PPE and workplace safety wear.
High Care and Low Care Contamination Prevention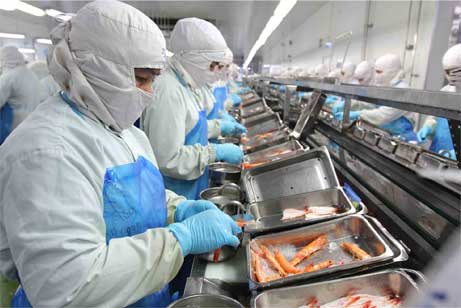 Our range of disinfectants and contamination control provisions are designed for a wide range of applications.
This allows us to provide for both Low Care and High Care food preparation facilities.
BRC food safety standards require that High Care locations are able to handle high risk of food contamination, maintaining a sterile environment with even ventilation being strictly monitored.
Face masks and overshoes are also recommended for these facilities.
Our neutral detergents will also be useful in keeping any food preparation area contamination free.
Fast, Experienced Service
Cleanroom Supplies have been servicing and stocking the sanitary and contamination prevention needs of large food preparation premises for a long time, and we're very familiar with their needs.
We recognise that it's important to maintain high standards of hygiene while keeping the budget tight, and that it's just as important to be able to rely on fast supply when stocks run low. We operate next-day delivery for orders placed before 4pm, and we'll always go the extra mile when our clients alert us to urgent needs.
If you have any further questions about our service or the products we carry, please don't hesitate to get in touch.