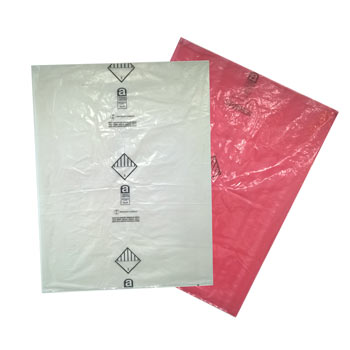 Asbestos Waste Sacks
Asbestos removal is potentially dangerous. Regulations exist that must be followed in order to protect the Health & Safety of all who may come into contact with waste material. Standard practice is to double wrap waste using a red inner bag with asbestos warnings, and a clear outer bag with the CDG sign.
All of our asbestos waste bags are fully UN approved and comply with all current legislation for asbestos waste removal. Complete with all necessary printed warnings with clear `Conatins Asbesos' warnings.
FEATURES:
Complies with Asbestos Waste Bags Legislation
Strong & Lightweight
Size: 900mm x 1200mm
Cartons of 50 Bags
Available in Red or Clear