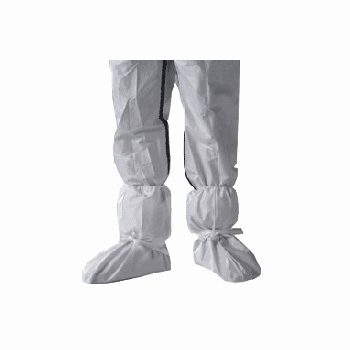 Overboot - Standard Sole
A serious alternative...at a fraction of the cost.
This overboot is soft and microporous, strong and resistant to chemical splash and dust and can be used for a wide range of applications. Reduces microbiological growth and contamination in aseptic conditions.
Used to protect the wearer from their environment or the environment from the wearer. The range has been designed to allow for maximum comfort and wearability.
Boots are suitable for male or female use. Toes are pushed to the front of the boot and the excess length is folded behind the heel and then the ties secure the boot around the ankle.
For full details download the Technical Data Sheet
FEATURES:
Anti-static
Low Lint Material
Can be Worn Over Outdoor Shoes
NEXT DAY DELIVERY