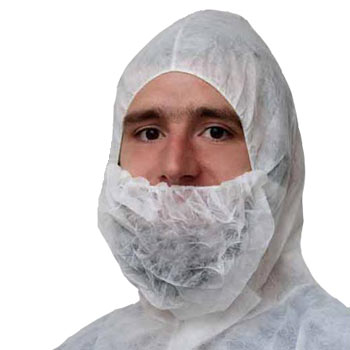 Beard Snood Cover
Offers protection to products from facial hair & beard contamination. Latex free.
(PLEASE NOTE: The above image shows a beard cover worn with a coverall. Coveralls are sold separately.)
Features:
► Non-woven
► Elasticated head loop.
Available Colours:
► White
► Red
► Blue
Delivery:
ORDER 3 CARTONS FOR FREE UK NEXT DAY DELIVERY See terms
Prices:
Size
Quantity
Price
Universal Size
Pack of 100 Beard Covers
£ 5.00
Universal Size
Carton of 1000 Beard Covers
£ 38.46
Equivalent price of £0.038 pence each based on carton price.