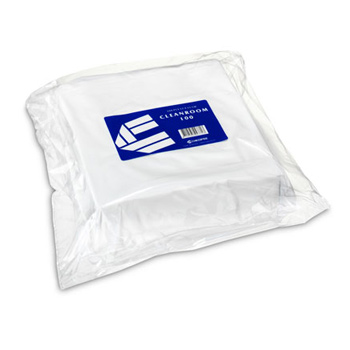 VERACLEAN CLEANROOM WIPES – NON-STERILE
VeraClean Cleanroom wipes provide an innovative and reliable cleaning solutions for all critical and regulated environments. The wipes contain low levels of ions and organic extractables.
The wipes are also very low linting and provide the ideal solution for low lint cleaning in critical environments. They are also highly absorbent for effective cleaning.
Wipes are supplied in durable double sealed packaging to ensure the wipes are reliable.
FEATURES:
Low levels of ions and organic extractables
Low linting and highly absorbent
Double bagged
Packs of 300 wipes
Dimensions: 22cm x 22cm