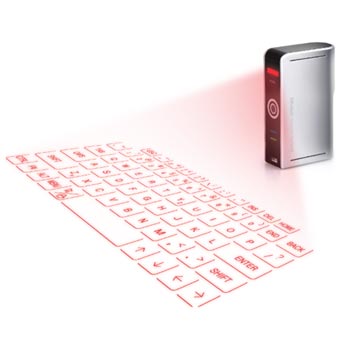 Cleanroom Keyboard Projector
The device projects a fixed keyboard pattern onto any flat and opaque surface in a safe form of laser. Typing is made almost effortless. Surfaces are then easier to wipe/clean, reducing the risk of keyboard contamination.
Ideal for cleanroom and scientific industries - just wipe the desk surface clean.
FEATURES:
Projected Keyboard and Mouse react to the natural movement of your finger
Easy typing
Overall keyboard size: 100mm height, 240mm width
Connect with any Bluetooth HID devices
Discounts available for larger quantities - please enquire.