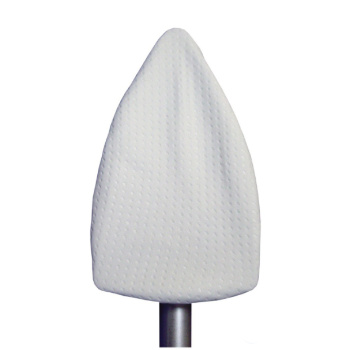 CLEANROOM ISOLATOR CLEANING TOOL - MICRONCLEAN STERILE MOP COVERS
The mop covers are used for efficient cleaning of compounding isolators, biological safety cabinets, laminar flow hoods and other mini environments that are critical to the quality and purity of compounded products.
Each cover is manufactured from dual layer, 100% continuous filament polyester with laser cut edges. The thick 250gsm covers, combined with the rounded edges of the mop head, ensure the tool does not scratch or damage surfaces.
A carton of isolator tool mop covers contains 40 x double-bagged covers.
Tested to ASTM-D-629. This product is packed in a ISO Class 4 (GMP Grade B, FED STD Class 10) cleanroom and suitable for use in ISO Class 4-8 environments.
Mop covers are Gamma Irradiated for immediate sterile cleanroom use.
To view our isolator cleaning tool, click here.
FEATURES:
Dual Layer 100% Continuous Filament Polyester
Laser Cut Edges
One Size
250gsm Weight
Gamma Irradiated (minimum 25kGy dose)
2 Year Sterile Shelf Life
Tested to ASTM-D-629
Packed in ISO Class 4 Cleanroom
For use in ISO Class 4-8 Environments