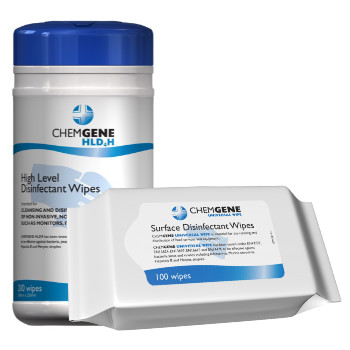 High Level Disinfectant Wipes
High level quaternary ammonium based disinfectant wipes. Manufactured from a nonwoven material, offering strength, absorbency and low lint properties at a cost effective price. Wipes are impregnated with a multi-active disinfectant solution that is alcohol free.
Recommended for the cleansing and disinfecting of hard surfaces of non-invasive, non-lumened medical devices such as monitors, IV poles and X-Ray Equipment.
For more information, see our technical data sheet.
Please note: Tubs of 200 are CE marked as a class IIa medical device.