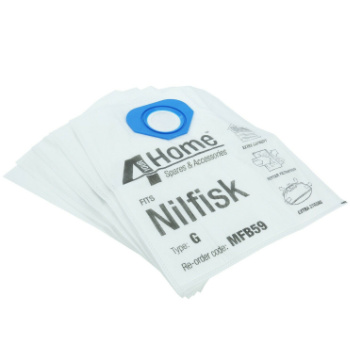 Cleanroom Vacuum Cleaner Bags
Microfibre vacuum bags for Nilfisk GM80 Cleanroom Vacuum Cleaner.
Changing your vacuum cleaner bags regularly will keep it working at peak efficiency. This product utilises a 5-layer microfibre filtration system which captures over 99.7% of dust and microscopic particles. The dust bags expand to fill the vacuum container and offer increased capacity of up to 50% over standard paper dust bags.
Nilfisk Product Code: SDB59MF