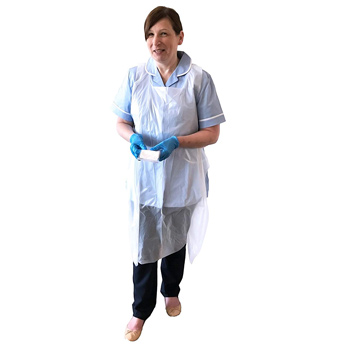 Biodegradable Plastic Apron - Rolls
Biodegradable aprons are adjustable to fit all shapes and builds. Supplied on rolls for easy dispensing. These aprons are for use in all departments and medical specialisations including nursing, midwifery, infection control, domestic, paediatric and theatre.
Please note: These are a new product, and are currently only available in white. Other colours will become available in coming months.
FEATURES:
Rolls of 200 biodegradabe aprons
Aprons are packed in biodegradable sleeves
CE Certified
18 - 36 months to commence break down
Available in 7 colours
DELIVERY:
ORDER 9 ROLLS FOR FREE UK DELIVERY See terms
PRICES:
Roll of 200: £7.90 each