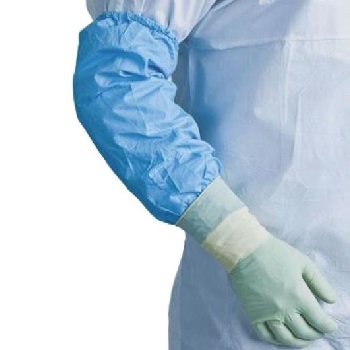 Chemotherapy Protective Oversleeves
The Chemotherapy Protective oversleeves provide additional protection against a range of cytotoxic drugs. (Full test data sheet and certification available on request). Manufactured from lightweight low linting material, the sleeve covers are UNIVERSAL SIZE.
Tested against permeation standard ASTM F739-12. Ultrasonically bonded seams with protective tape. Silicone free.
For Single Use. Also available sterile - please enquire.
SOLD AS PACKS OF 30 SLEEVES (15 PAIRS).
CONSTRUCTION:
Ultrasonically bonded sleeve seams with protective tape & 100% polyester elasticated cuffs.
CLASSIFICATION:
PPE Cat 3 Type PB [6]
CHARACTERISTICS:
Low particulating
COMPATIBILITY:
ISO Class 4