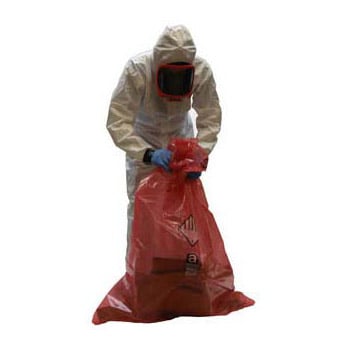 Optimum SMS Type 5 & 6 Coveralls
EXISTING CUSTOMERS PLEASE NOTE: Due to the current Coronavirus issues, although our website shows this item as OUT OF STOCK – we do have a large stock that we are reserving for existing customers only. We are simply limiting orders being placed through our website.
Existing customers please email us your requirements and we will fulfil your orders as long as they reflect your previous ordering pattern history. Email: [email protected]
NEW CUSTOMERS PLEASE NOTE: We are prioritising fulfillment of orders to our large number of existing customers. You may still place your orders online, however we may contact you to discuss your requirements and availability.
Manufactured from breathable liquid resistant SMS material. The material resists the penetration of many different non-hazardous liquids and particles. The material is more breathable than microporous coveralls, more suited to construction work. For protection against asbestos fibres, acid and alkali splash and water. In accordance with CE category 3, Type 5 & 6.
Type 5 - this category provides protection to both product and personnel. They are typically used for protection against airborne particles and fibres.
Type 6 - this category provides protection from limited splash and spray, where the risk of chemical exposure is low.
Not recommended for use in cleanrooms.
For full details download the Technical Data Sheet
Click the Video tab to see just how effective Optimum coveralls really are
FEATURES:
Type 5 & 6 Certified Category III
Ideal for protection against asbestos fibres during removal operations
Breathable Fabric
Elasticated Cuffs
Available in Three Colours : WHITE, RED and BLUE
Available in sizes M, L, XL and XXL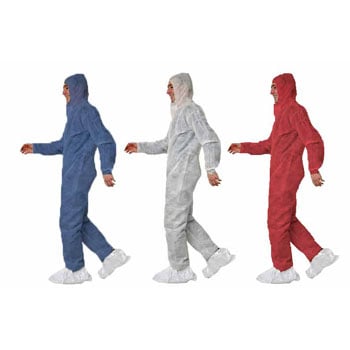 Cleanroom Supplies Optimum disposable coveralls are designed to protect against light mist spray. However, this video demonstrates just how effective our Type 5&6 and Type 4 coveralls are when subjected to this extreme test!
See how well the coveralls perform in this video: