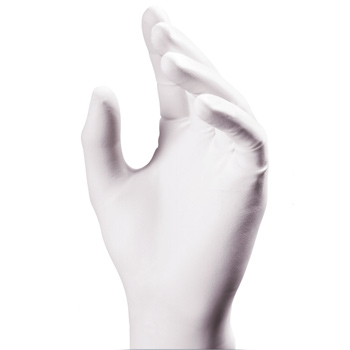 Ansell Gammex Sterile Gloves
INNOVATIVE SURGICAL SOLUTIONS FOR MAXIMUM PROTECTION AND PERFORMANCE
The GAMMEX® brand brings you the most innovative, technologically advanced gloves offering the highest level of protection.
GAMMEX®, the most innovative and technologically advanced line of surgical gloves available, offers surgeons, nurses, surgical technicians, and patients the highest level of customized protection against external aggression, allergic skin reactions, and bacterial and viral contamination.
The Gammex® PF sterile glove is recognised for its high degree of safety, providing a secure protective barrier that has also been validated by extensive quality controls. It offers especially high levels of resistance to tear, alcohol-based hand disinfectants, and viral penetration. The glove has very low protein content and its formulation is thiuram and MBT free. The close monitoring of pyrogen and endoxin levels at the time of manufacturing ensures utmost protection.
Shelf identification and links to manufacturing data supported by lot numbers.
The Gammex® PF glove reduces possible contact with potential latex allergens, thanks to its synthetic inner coating, which provides a protective shield.
The glove's very low protein content is achieved by the lengthy leaching processes and post-production washing cycles. HPLC and Modified Lowry methods are used to measure protein content.
The glove is sterile for increased protection against hazardous materials.
Low allergenicity is also assured by reduced chemical residues. And the glove's formulation is friendly to the skin because it's free of thiurams and MBT (mercaptobenzothiazoles).
FEATURES:
Sterile
Very high tear resistance, with a favourable strength-to-thickness ratio for optimal barrier protection.
Resistant to alcohol-based hand disinfectants, the inner-coating maintains its integrity - even during long procedures.
Resistant to viral penetration, and verified by extensive bacteriophage test results.
Assured quality control, based on AQL inspection procedures: final release 1.5 for pinholes (GI), water leak test and before packaging 0.65 for pinholes (G II), water leak test.
Greater patient protection, based on close monitoring of pyrogen and endotoxin levels (biocompatibility test as per ISO 10993).
Low particle levels, resulting from limited residual production-based powder (releasing agent).