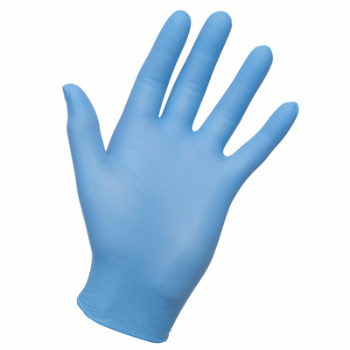 Sterile Nitrile Gloves
Sterile Blue Nitrile Gloves are designed for use in clinical procedures or where a sterile environment is required to be maintained. Highly effective and a durable barrier against blood/blood stained bodily fluids. They are perfect for use in the aid of contamination between caregivers and patients. Because the sterile gloves are individually wrapped in pairs, this allows for easy dispensing around a ward, care home or in a cleanroom environment. A convenient alternative to Latex and are comfortable and pleasant to wear. Textured throughout to provide excellent grip with a range of sizes to suit your hand shape.
Typical applications include medical, care homes, food processing, chemical processing, handling biohazards, laboratories and clean rooms.
FEATURES:
Ambidextrous design
Beaded Cuff
Accelerator and Powder Free
Complies with EN 455, Parts 1, 2, 3 & 4
AQL 1.5
Smooth, Soft and Easy to Fit
Sterile and Bagged in Pairs
CERTIFICATION: