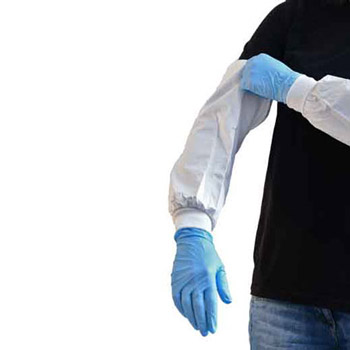 Oversleeves - Splash Resistant
Typical applications include laboratory, pharmaceutical, food processing, forensic science and medical. For full details download the Technical Data Sheet
Features:
Lint Free Microporous Material.
Comfortable Knitted cuffs
Breathable Fabric.
Suitable for Multiple Applications
Delivery:
ORDER 2 CARTONS FOR FREE UK NEXT DAY DELIVERY See terms
Prices:
Size
Quantity
Price
Universal Size
Pack of 50 Oversleeves
£ 18.77
Universal Size
Carton of 200 Oversleeves
£ 57.77
Equivalent price of £0.288 pence each based on carton price.