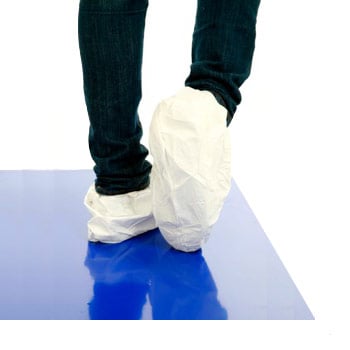 Microporous Overshoes
Microporous material is soft, strong, breathable and resistant to chemical splash. Manufactured from microporous material. High quality and durable. Suitable for clean room, laboratory, crime scene/forensic applications. The shoe covers come in two sizes and are elasticated.
For more information download the Technical Data Sheet
Low lint - suitable for cleanroom, laboratory and forensic/crime scene use.
2 Sizes available - Regular and Large
Available in Cases of 300 Shoe Covers (150 Pairs)
SIZES:
Regular - Size 4 to 7 Shoes
Large - Size 7 to 12 Shoes or Boots
CERTIFICATION: