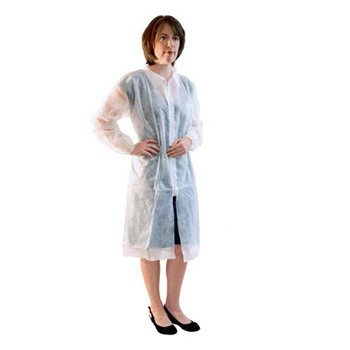 Disposable Visitors Coat
Manufactured from 45g spunbond polypropylene. This is strong, durable material offering basic protection. The garments are slightly transparent. For Full details download the Technical Data Sheet
Features:
Collar
Strong, durable Fabric.
Quality Zip
No Pockets
Generous Cut for comfort
Next day delivery
Available in Boxes of 50,or as Packs of 5 Garments.
Delivery:
ORDER 2 CARTONS FOR FREE UK NEXT DAY DELIVERY See terms
Prices:
Size
Quantity
Price
All Sizes
Pack of 5 Coats
£ 7.50
All Sizes
Carton of 50 Coats
£ 50.08
Equivalent price of £0.99 pence each based on carton price.