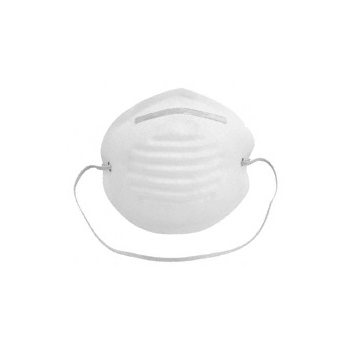 Disposable Cup Masks
An economical mask to be used for product protection and is also suitable for protection against low concentrations of coarse, non-hazardous dusts. This mask is not classed as PPE and should not be used in situations where dust is in any way harmful. For personnel protection - you should select one of our FFP rated masks to suit the application.
For Further advice, please contact us.
FEATURES:
Mouldable contoured fit nose band
Elasticated head band.
Suitable for protection against low concentrations of coarse dust
General purpose (non-sterile)