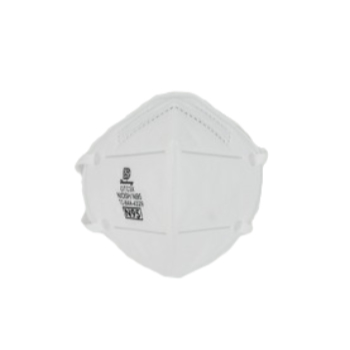 N95 Dust Masks
N95 is a US Standard. The UK HSE has identified that N95 is the equivalent to the EU standard FFP2 as long as the user has a face fit test. Where FFP3 or FFP2 respirators are not available - N95 face masks can be used to protect against COVID-19 only.
Universally popular and WHO approved vertical fold flat N95 disposable respirator. Space saving design allows the mask to be stored whilst not in use. Light and comfortable with adjustable nose clip that moulds to the users face to improve face fit percentage and enhance compatibility with eye wear and reduced fogging. Maintenance free and NIOSH approved.
FEATURES:
Reduced heat build-up
NIOSH and WHO approved. HSE approved for use in UK to protect against covid-19 where FFP3 and FFP2 masks are not available.
Single-use
Low breathing resistance
Non-Valved
Mouldable contoured fit nose bridge
Protection against water and oil based fumes
Conforms to PPE Regulations (EU) as category III product
Protection level: N95