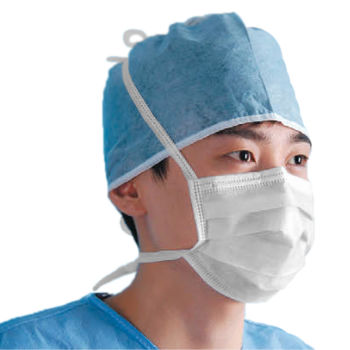 Surgical Face Mask with Ties
Non irritating mask that provides high quality filtration from airborne particles and offers easy breathability. Includes tie back straps. Suitable for a range of procedure including medical, food processing, laboratories and cleanrooms.
SEE OUR BLOG: Choosing the Correct Mask for Viral Infection Protection
Please Note: Although the photo shows a white mask, the colour may vary depending on which batch we send to you. If the colour is important to you, please include your requirements in the customer notes box of the checkout, when ordering.
FEATURES:
3-ply Spunbond Polypropylene
Breathable
Non Irritating
Tie Back Straps
Suitable for a Range of Procedures
17.5cm x 9.5cm
Average BFE >98% & Delta P <30 Fluid Resistant