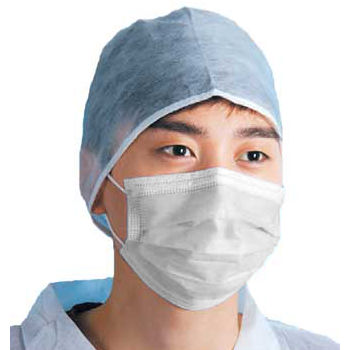 EN 14683 Type IIR 3 Ply Surgical Face Mask with Ear Loops
Please browse our category to see our full range of Disposable Face Masks.
Fluid-resistant (Type IIR) surgical mask is Recommended for primary, outpatient, community and social care by setting, NHS and independent sector.
Type IIR Fluid Repellent
High bacterial filtration efficiency (BFE) ≥ 98%
Masks sealed in a pack of 50 for hygiene purposes
High filtration efficiency to EN 14683, Type II R Fluid Resistant.
Outer layer: Polypropylene non-woven fabric, water-repellent effect layer.
Middle layer: High efficiency blown melt.
Inner layer: Polyester soft skin-friendly non-woven fabric
Specifications
Size: (17.0 ± 0.5)cm x (9.0 ± 0.5)cm
Filtration Efficiency: EN14683:2019 Annex B >98%
Breathability: <60 Pa/cm²
Microbial Cleanliness: <30 CFU/g
Ear loop: Urethane Elastic Fiber.
Nose clamp: Metal wire with plastic coasting