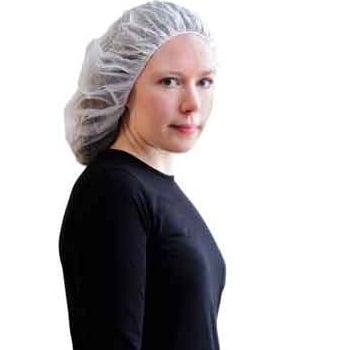 Bouffant Caps - 24"
PLEASE NOTE: Due to the current Coronavirus issues, we are limiting orders on this product. We may limit supply to a single case.
Existing customers please email us your requirements and we allocate what we can in order to fulfil your orders as long as they reflect your previous ordering pattern history. Email: [email protected]
NEW CUSTOMERS PLEASE NOTE: We are prioritising fulfillment of orders to our large number of existing customers.
Elasticated Bouffant Cap
Boxed in Cartons of 1000 Cap - 10 bags of 100.
Manufactured from thermally bonded polypropylene fibre, encapsulated double stitched elasticated edge.