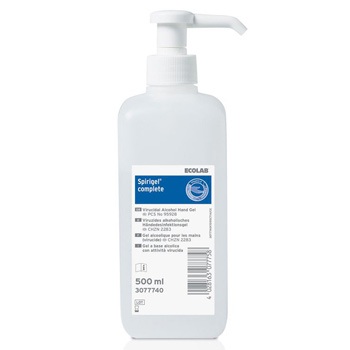 Spirigel Complete Hand Gel
EXISTING CUSTOMERS PLEASE NOTE: Due to the current Coronavirus issues, although our website shows this item as OUT OF STOCK – we do have a large stock that we are reserving for existing customers only. We are simply limiting orders being placed through our website.
Existing customers please email us your requirements and we will fulfil your orders as long as they reflect your previous ordering pattern history. Email: [email protected]
NEW CUSTOMERS PLEASE NOTE: We are prioritising fulfillment of orders to our large number of existing customers. You may still place your orders online, however we may contact you to discuss your requirements and availability.
We are not currently delivering to domestic addresses. Stock is being conserved for medical related front line services.
Effective against virsuses according to EN14476, including Norovirus. Spirigel complete is fully virucidal providing an extra level of protection. Spirigel complete is shown to be active against many viruses, yeasts and bacteria.
FEATURES:
Fragrance & Dye-Free
Skin-Friendly
Ideal for Wall Mounting
Optional Wall Mount