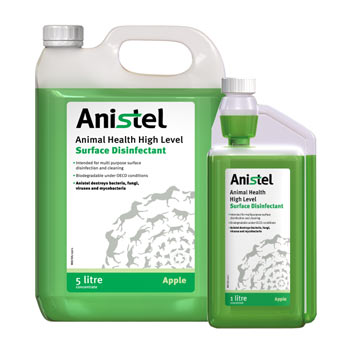 Anistel Surface Disinfectant
For infection control, cleaning and disinfecting surfaces in animal habitats. Anistel surface disinfectant is effective against mycobacteria, viruses, fungi and bacteria. The formulation is biodegradable and has been tested as non-corrosive and non-fuming. Anistel can be used in general conditions, high risk areas, on bedding and against airborne pathogens.
Products are tested and developed in laboratories and in real-world conditions to make sure they perform to the highest standard.
RECOMMENDED USES:
Floors, walls and unoccupied animal habitats
High risk areas including worktops, sinks and animal housing
Airborne pathogens
Animal bedding
DELIVERY:
AVAILABLE FOR FREE UK NEXT DAY DELIVERY see terms