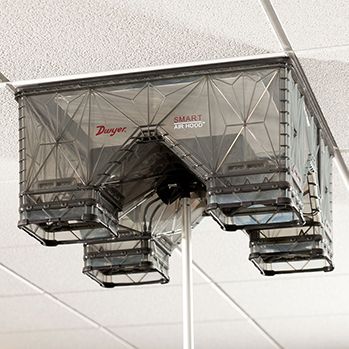 Series SAH SMART Air Hood Balancing Instrument
Dwyer Air Hood Balancing Instrument with quad flow design technology and predictive balancing.
Accurate and reliable alternative to HVAC Balometer air balancing.
Wireless, Wi-fi direct communications give reliable communication up to a distance of 180 metres.Includes hood stand and polypropylene base hood. Quad flow design technology controlls air flow and minimizes back pressure which increases measurement accuracy. Lightweight and ergonomic design allows for easy maneuvering.
FEATURES:
Quad flow design technology
Included polypropylene base hood and hood stand
Wireless and Wi-fi direct communications
Lightweight, ergonomic design
PredictAir application software
Predictive balancing
Single operator