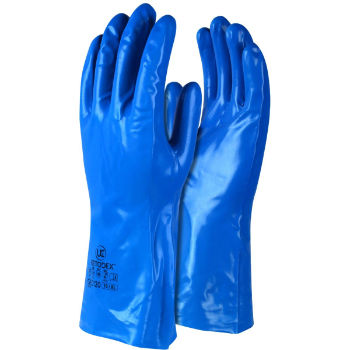 Chemical Resistant Gauntlet
A lightweight, unsupported glove for exceptional protection. Constructed from a unique formulation of PVA coated nitrile, it protects against a wide range of solvents and ketones, including MEK and acetone. For a complete list of the tested chemicals and their results, see our technical data sheet.
The smooth, non-textured material is anatomically shaped to ensure comfort, flexibility and to reduce hand fatigue during prolonged periods of use. Minimal allergy risks.
FEATURES:
Chemical protection against a range of solvents and ketones
Sold in pairs
Lightweight and flexible
Anatomically shaped
Non-textured
Minimal allergy risk
Available in a range of sizes
CERTIFICATION:



??????????????



???????