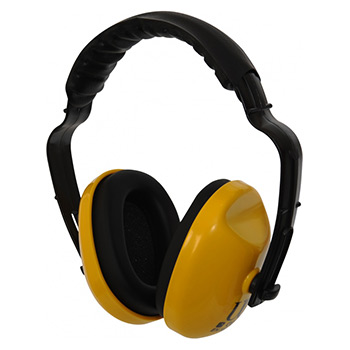 Deluxe Yellow Ear Defenders - Adjustable Padded Headband
Deluxe ear muffs with contoured adjustable headband and comfortable foam filled cups. A soft, padded headband enhances user comfort. Packed in individual poly bags with user information sheet. One size to fit 'normal size range'.
Standard noise reduction = 27.5
This product complies with the requirements of the European Directive 89/686/CEE, Annex II by means of the European Standard EN352-1:2002.
NOTE: Hearing protection is only effective if correctly selected, fitted and worn for the complete period of exposure to hazards - Read ALL instructions and warnings carefully before use.
FEATURES:
Adjustable padded headband
Foam filled ear cups
Individually packed
Supplied with user information sheet
One Size
Standard noise reduction = 27.5