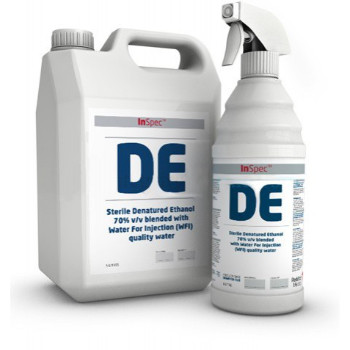 InSpec DE Disinfectant
InSpec DE is an alcohol-based disinfectant designed for spraying, wiping and mopping applications. Denatured ethanol (TSDA 7) has low residue and rapid action, and is bactericidal and fungicidal. All formats are ready to use and blended with WFI-quality water.
Supplied sterile and double-bagged for cleanroom transfer. Ideal for surface and aseptic transfer disinfectants.
InSpec DE is manufactured in accordance with GMP in an ISO 6 cleanroom. The product is filled and capped in an ISO class 5 environment. The solution is filtered through a 0.2 micron filter and gamma irradiated to a validated process (at 25-45kGy) to give a sterility assurance level SAL of 10-6.
All formats have a 24 month unopened shelf-life. Certificates of Conformity, Analysis, Irradiation and Endotoxin are available on request.
FEATURES:
Low Residue
Rapid Action
Bactericidal and Fungicidal
All Formats Manufactured with WFI-Quality Water
Double Bagged for Cleanroom Transfer
Ideal Surface and Aseptic Transfer Disinfectants
Manufactured in Accordance with GMP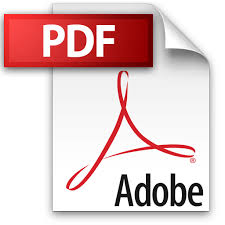 ???????