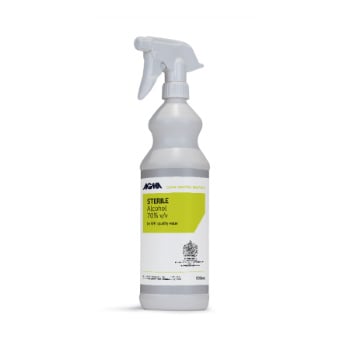 Sterile Isopropanol (70%) Disinfectant
70% Isopropanol or isopropyl alcohol (IPA) in water for injection quality water (WFI). All products use European Pharmacopeia grade alcohol blended with WFI quality water to guarantee endotoxin levels below 0.25 EU/ml, prior to being sterilised by a fully validated gamma irradiation process at no less than 25kGy.
A premium quality product suitable for use in all cleanrooms. Double bagged and suitable for transfer.
FEATURES:
Sterile and ready for use
2 Years unopened shelf life
0.2 micron filtered and 25kGy gamma irradiated for sterility
Low Endotoxin level – suitable for product contact areas
Filled and double bagged under Grade A conditions in a Grade C (ISO 7) cleanroom
Batch coded with Detex dot to clearly indicate irradiation