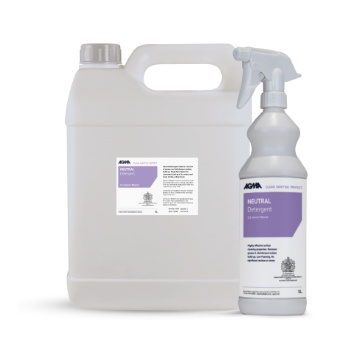 Non-Sterile Neutral Detergent in Water for Injection (WFI) Quality Water
A non-sterile, neutral detergent specifically developed for cleanroom use prior to disinfection. With highly effective surface cleaning properties, it is ideal for deep cleaning prior to disinfection, to remove visible soiling or build up of residue. Formulated to be low foaming, it has low residue and smearing properties. Blended with water for injection quality water (WFI), manufactured during a process guaranteeing a specification of less than 10 cfu per 100ml of water.
All products are available with full Quality Assurance documentation.
FEATURES:
Ideal for dosing dry wipes and mop covers
Bottles are individually double bagged
2 different bottle size options are available for small and large areas
2 Years unopened shelf life
0.2 micron filtered
Low Endotoxin level – suitable for product contact areas
Filled under Grade A conditions in a Grade C (ISO 7) cleanroom
DELIVERY:
FREE UK NEXT DAY DELIVERY See terms