Transfer Hatch Design & Manufacture for Cleanrooms
Why Choose Our Transfer Hatches ?
Cleanroom Supplies transfer hatches (also know as pass through or pass thru hatches) are designed and manufactured with our knowledge and experience in cleanroom design and construction. This means we are up to date with current standards know what regulatory requirements.
Transfer hatches are provided in a cleanroom environment in order to reduce contamination between areas whilst passing product or consumables without loss of differential pressure. By interlocking the 2 opposing doors so that only one door can be open at any time, room differential pressures are maintained and cross contamination minimised. The interlocking doors are achieved either mechanically or electronically.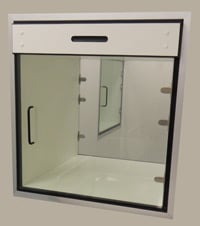 We design and manufacture almost any configuration and size ( including trolley hatches too) with many different options on ancillary components and features. We have manufactured three door hatches too, allowing transfer between 3 adjoining rooms. Our transfer hatches are available in a wide range of materials too. As standard, these include:
304 Grade Stainless Steel
316 Grade Stainless Steel
TRESPA
Polypropylene
(Other materials are available)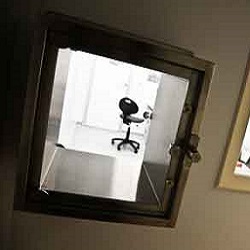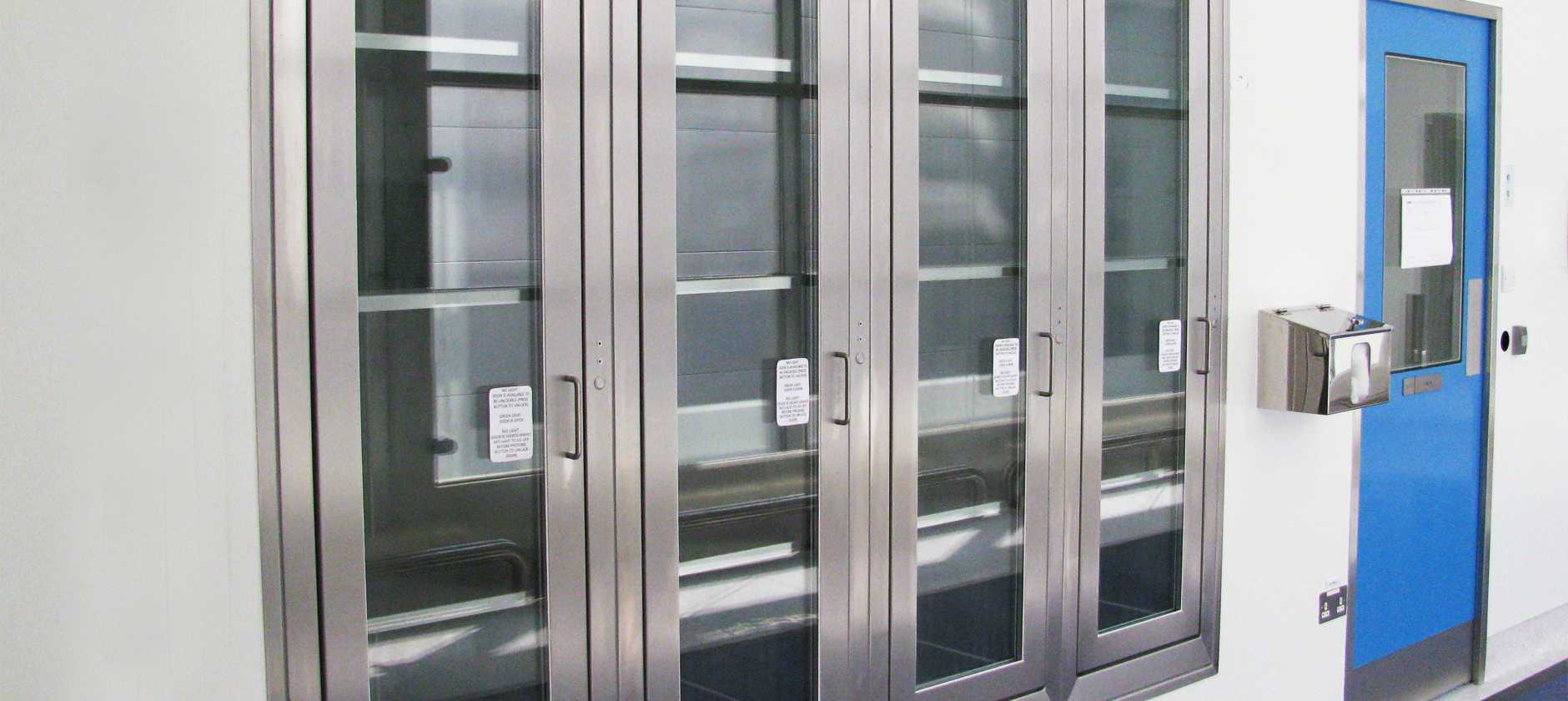 All our hatches are designed with ease of cleaning and disinfection in mind. Out hatches can be designed as passive or active, with or without door frames, with built in air purge or UV light cycles. Door interlocks can be mechanical or electronic. We have incorporated conveyors, internal shelves and many other features:
Basic features include:
Toughened Glass
Flush Welds
Easy Clean Surfaces
No visible fixings to risk contamination
Whatever size or configuration you require - talk to Cleanroom Supplies and we'll work with you to provide exactly what you require that also complies with current cleanroom standards.
As there is such a huge range of options and variants, we do not offer a Standard transfer hatch as such. We work with you and listen carefully to your requirements.
Please feel free to complete the form below or, call one of our helpful staff on 01768 896 800 with your Transfer Hatch requirements.
FIND OUT MORE