ASBESTOS REMOVAL - AN OVERVIEW ON SAFELY REMOVING ASBESTOS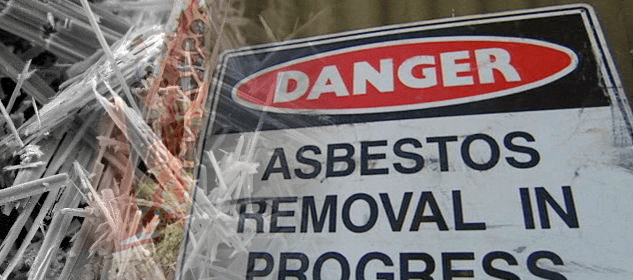 Asbestos Removal – An Overview On Safely Removing Asbestos
Asbestos is a group of microscopic fibres that are detrimental to your health and exposure will increase the risk of lung cancer, asbestosis and mesothelioma. Removing Asbestos is dangerous and contamination can cause fatal illnesses.
These potentially fatal illnesses can be contracted by inhaling the fibres. They are then caught in the lungs and remain there. When you inhale the fibres, they scar your lung tissue and cause asbestosis, making it harder to breathe.
Asbestosis is serious. These related diseases have been diagnosed in workers, their family members and those who live close to asbestos mines or processing plants.
Three thing to consider when you discover Asbestos:
Determine if it is in good condition.

Does it need to be removed?

Should you hire a professional to remove the asbestos?
For more infomation in asbestos check out or blog on 8 Facts You Should Know about Asbestos
Whatever you do, do not use power tools, sanding disks, compressed air or high-pressure. Do not walk on roofs with asbestos as you could fall through. And always remember to work in well-ventilated areas when dealing with asbestos.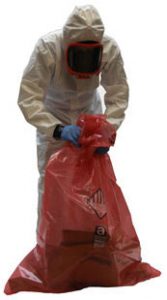 While working with the dangers of asbestos you should always wear personal protective equipment (PPE). PPE consists of items such as overboots, asbestos coveralls, valved dust masks and coated nylon gloves. For all of your asbestos needs, visit our Asbestos Removal page. We have a wide range of asbestos removal equipment from wipes and warning labels to tape and filters.
When removing asbestos, wrap it in specified asbestos removal bags. Get rid of the asbestos material along with everything else.
Please check for additional information regarding asbestos removal from your local council. Asbestos removal is not something that should be taken lightly.
You'll need the proper equipment to go about removing it safely and correctly. Keep in mind that severe harm can be caused by long periods of exposure to asbestos.