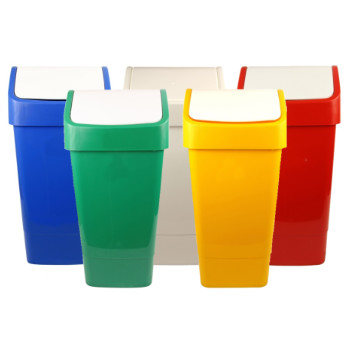 Plastic Cleanroom Bin
High quality flip top bins available in 50 litre capacity. Bins are colour coded tpo aid ease of waste identification and for prevention of cross contamination.
Manufactured from tough hygienic high quality plastic. Approximate Size = 71cm H x 33cm W x 33cm D.
Please note: Bin Design may vary slightly from the image ???????
COLOUR OPTIONS:
Please see drop dowen for colour options available.