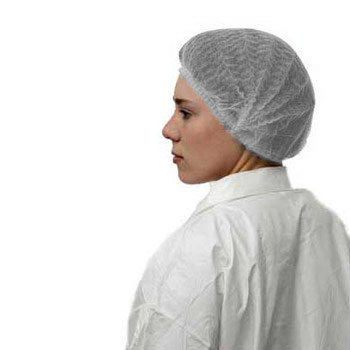 Metal Detectable Mob Caps - 21" Concertina Type
Manufactured from thermally bonded polypropylene fibre, these detectable Mob Caps are made with a foil strip, rather than an inferior film strip, for ultra detectability, and are certified to give a metal detectable reading of at least 7mm ferrous. Encapsulated double stitched elasticated edge.
Available in Packs of 100 and Cases of 10x100 (1000)
One size. Sold in white.