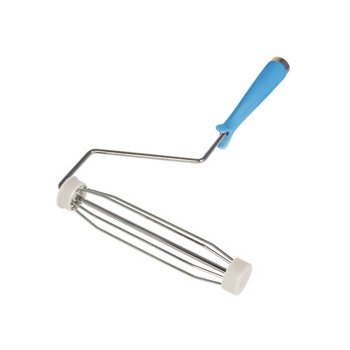 Sticky Roller Handle
A high quality sticky roller handle, for use with our Cleanroom Sticky Rollers*.
To replace the roller when all the sheets have been used, simply slide the roller off the handle and replace with a new one.
Can be extended using our Roller Handle Extender*, allowing you to clean hard to reach surfaces, such as ceilings and walls.
Widely used in environments such as cleanrooms, laboratories, hospitals and manufacturing facilities.
*Don't forget to order your Sticky Rollers and Extender Poles (Sold Separately)
FEATURES:
High quality sticky roller handle
Compatible with our Cleanroom Sticky Rollers
Specially designed to efficiently clean hard to reach areas
Handle Extender available (40cm which extends to 80cm)
DELIVERY:
ORDER 17 ROLLERS FOR FREE UK NEXT DAY DELIVERY See terms
PRICES:
Handles: £4.29 each
You may also be interested in:
Surface Roller Handle Extender