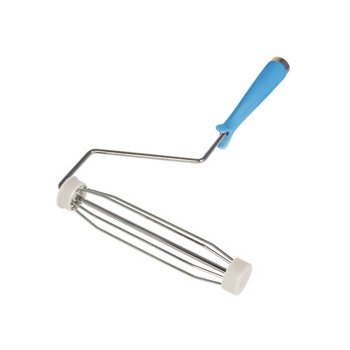 Sticky Roller Handle
A high quality sticky roller handle, for use with our Cleanroom Sticky Rollers*.
To replace the roller when all the sheets have been used, simply slide the roller off the handle and replace with a new one.
Can be extended using our Roller Handle Extender*, allowing you to clean hard to reach surfaces, such as ceilings and walls.
Widely used in environments such as cleanrooms, laboratories, hospitals and manufacturing facilities.
*Don't forget to order your Sticky Rollers and Extender Poles (Sold Separately)
FEATURES:
High quality sticky roller handle
Compatible with both sizes of our Cleanroom Sticky Rolls.
Specially designed to efficiently clean hard to reach areas
Handle Extender available (40cm which extends to 80cm)
You may also be interested in:
Surface Roller Handle Extender