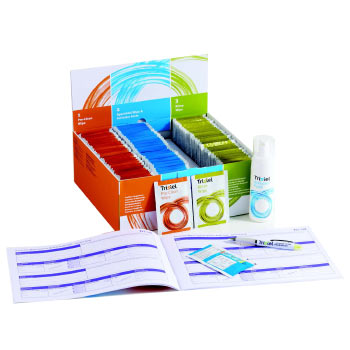 Tristel Trio Wiping System
Tristel Trio is a comprehensive solution for the decontamination of semi-critical, non-lumened medical devices. It combines cleaning, high-level disinfection and rinsing with traceability.
This system allows you to decontaminate devices at the point of use, eliminating the need to send them to the Central Sterilisation Services Department (CSSD). Decontamination takes a matter of minutes, helping to improve patient throughput.
The three-step decontamination procedure complies with guidelines such as HTM 01:01, HIS ICMD and ENT UK.
All 3 wipes are available as individual packs of refills, please enquire. (Note that the Activator Foam cannot be ordered as a refill, because the Activator Foam and Sporicide Wipes from every box are validated as a pair. Sporicide wipes refills are supplied with a 100ml bottle of Activator Foam.)
For a disinfectant suitable for invasive ultrasound probes, see Tristel Duo and the accompanying Tristel Duo Wipes.
For details of efficacy, regulatory compliance, and a user guide, please see our Technical Data Sheet.
Decontamination Procedure
Tristel Trio consists of an activator foam, and three types of wipes which, when used in sequence, perform the decontamination procedure:
Cleaning - the Pre-Clean Wipes is impregnated with a triple enzymatic detergent to remove organic matter. This wipe is a Class I Medical Device.
High-Level Disinfection - the Sporicidal Wipes combined with the Activator Foam create chlorine dioxide, a high-level disinfectant that eliminated mico-organisms from medical device surfaces in 30 seconds. This wipe is a Class IIb Medical Device.
Rinsing - the Rinse Wipe is impregnated with sterile water to remove chemical residue left on the medical device following step 2 of the process. This wipe is a Class I Medical Device.
Applications
The Tristel Trio Wipes system is designed to decontaminate semi-critical, non-lumened medical devices, such as:
Nasendoscopes
Transoesophageal echocardiography probes (TOE/TEE)
Endocavity transducers (transvaginal/transrectal)
Laryngoscopes
Intubation endoscopes and rigid optics
Manometry catheters
Ophthalmic medical devices
Box Contents
Each Tristel Wipe System contains enough wipes for 50 applications:
50 x Pre-Clean Wipes
50 x Sporicide Wipes
50 x Rinse Wipes
1 x 100ml Bottle Activator Foam
1 x (Optional) Quality Audit Trial Record Book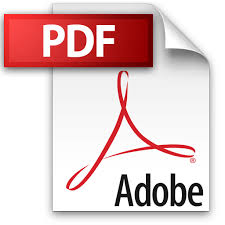 ???????