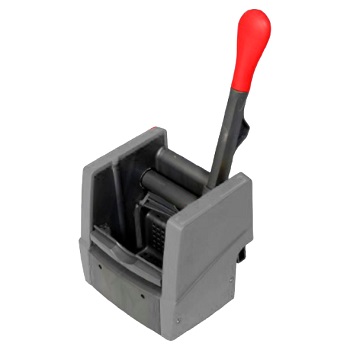 Berkshire String Mop Wringer
The Berkshire mop system is highly effective for wringing out of cleanroom string mops. The wringer simply slots onto the frame of the Berkshire trolley (as the image below) to allow wringing of excess or dirty water into the Red bucket.

For string mop systems, choose the String Mop Wringer.
To see more details of the trolley and buckets, click on the image below:

DELIVERY
Free UK Delivery See terms