Bespoke furniture for your cleanroom or laboratory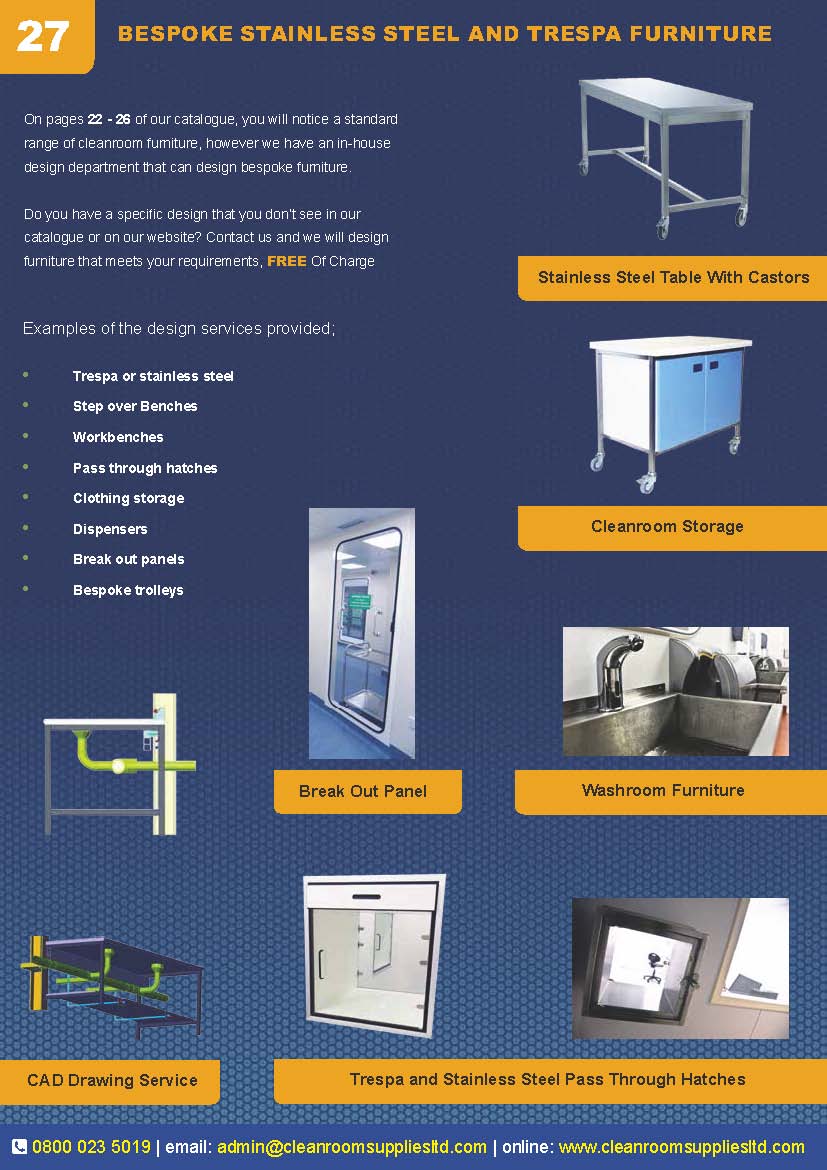 Here at Cleanroom Supplies we understand what it is like when all the standard cleanroom furniture catalogues you are looking through are, well..., too standard, and not quite what you are looking for. This exercise can be frustrating and time consuming.
We also fully understand the importance of good design and quality manufacture when dealing with controlled environments. That understanding comes from our Managing Directors experience in the design and construction of many cleanrooms and laboratory environments.
We will work with you and design the furniture you want - and best of all this service is Free! We will produce CAD drawings of your requirements. When you are happy with the design we will manufacture and deliver the furniture or bespoke fabrication for you.
This includes manufacture of items from 304 or 316 Grade Stainless steel, TRESPA, laminates or any other cleanroom suitable material. (Download our TRESPA Data Sheet Here)
So if you are looking for bespoke tables, benches, workstations, trolleys, pass through hatches, air showers, step over benches ... or virtually anything - please just give us a call (the telephone number is free too!) or drop us an email and we will work with you.
We also design and manufacture a wide range of cleanroom transfer hatches or pass through hatches. Please click here for more information on our Cleanroom Transfer Hatches
Click here to download our Bespoke Furniture PDF
Check out our video, showing the the process of Creating Your Own Bespoke Furniture.